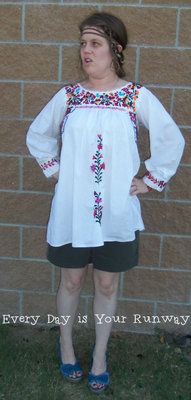 "I've always had a rather extensive vocabulary." -Uh Huh, Little Rascals
But seriously... I HAVE always had a rather extensive vocabulary. So much so, that when I attempted cursing at a young age, my mom put the kibosh on that ASAP. (Kibosh- noun: Put an end to; dispose of decisively) I then made up my own "curse words", which include: quinker, flobee, pookie shookie.
Definition? My brother, most of the time. Ha! (Sorry, Lance)
You have permission to use those words in your day-to-day conversations but keep in mind, I want credit for my creativity.
This list is not all inclusive but for today - - -
Harajuku
- Harajuku in the West has come to mean a certain fashion style
associated with youth culture. It is also most popularly known as a clothing brand created by pop star Gwen Stefani. Though these are its most popular assocations, there is much more to Harajuku. It is also home to a major train station and near the sites of several shrines and other attractions.
My Little Harajuku Girl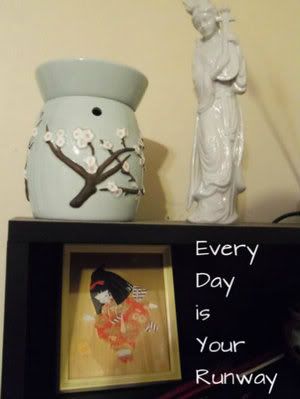 Gwen and her Harjuku Girls
kawaii - super cute, adorable-in Japanese
Hello Kitty is the epitome of kawaii.
kitschy
-
1. something that appeals to popular or lowbrow taste and is often of poor quality 2.
tacky or lowbrow quality or condition kitsch
When I use kitsch- I rarely mean it negatively, although the definition sound like it's got a negative connotation.
I actually have my own framed version of this kitsch cutie.
flubbed up - made a mistake
Get your fashion on- and use your words!