I have a little tub of bobby pins I use all the time. I LOVE THEM! Bobby pins are great because they are inexpensive and versatile.
Okay, I love ponytails. I wear ponytails often. It's quick, it's easy, and it keeps the hair out of my face. Just one problem, I always feel like I'm being a bit of a bum if I do
just
a ponytail. So, here's where the bobby pins come in handy.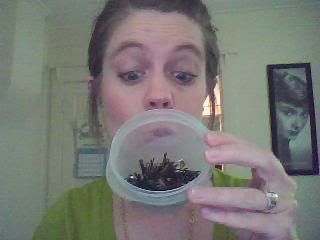 Okay...
1. Part your hair on the side. (My hair is always parted on my right side. I tend to favor side parts for some reason)
2. Take a small bit of hair from the bigger side of your part and begin twisting back away from you face.
3. Continue until you think you should stop. You can carry it back to the nape of your neck if you want. For this style, I didn't do that.
4. Secure the end with several bobby pins. When I secured my hair, I alternated directions of the bobby pins to make it firmly secure.If you twisted farther down the side of your head, you may need to put bobby pins along the way so it doesn't come unraveled. I have really thick hair so I always use a lot of bobby pins.
5. Once you have your twist secure and are pleased with it you can put a hair tie in for your ponytail. My hair's not quite long enough to do it yet, but I think this would look really polished if I made it a bun instead of a ponytial. Today, I just did the flip through.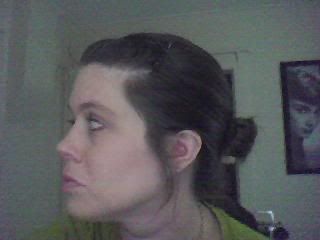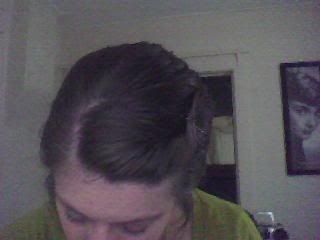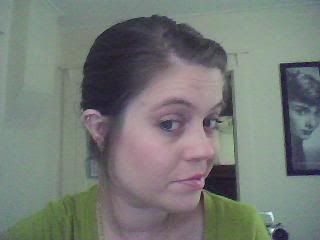 If you have more questions or if I can clarify please let me know. :o)
~Get your fashion on~
Jana Faith