Here it is - - - my take on "sheer skirts". Sheer skirts are everywhere this season! Fortunately for me, I bought mine close to a year ago in a thrift store. :o) Gotta love thrift store finds!
"Do something cute." ~ Husband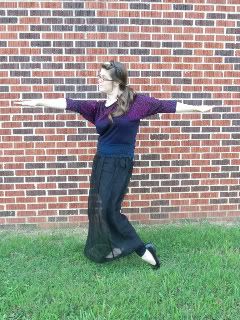 yoga pose?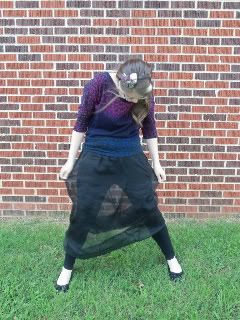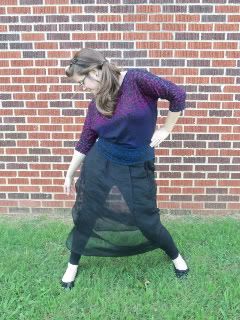 dancerina pose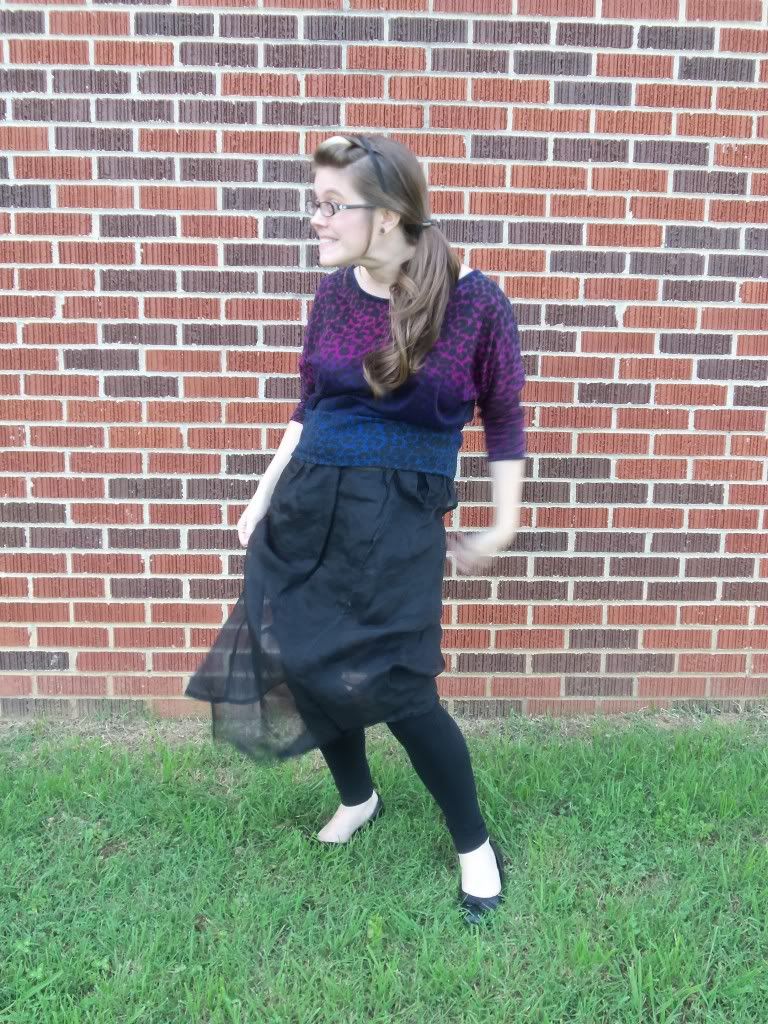 ridiculous
Clearanced Forever 21 shirt
Wal-Mart leggings
Thrifted sheer skirt
Ross Ballet Flats
Gifted, purple & silver sequined headband
Have fun & as always...
~Get your fashion on~
Jana Faith <3