"Studies show that moist environments, such as your bathroom, are a haven for bacteria."
GROSS
So, my honey got me this for Christmas. :oD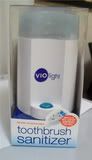 Keep those nasty toilet germs at bay...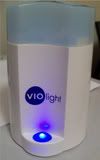 Thanks, honey!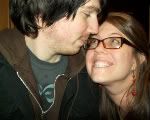 When telling a co-worker he got me a toothbrush sanitizer for Christmas, honey's co-worker said, "Normal people don't ask for that [toothbrush sanitizers] for Christmas"
Who said anything about being normal?!?! ;o)
Get your fashion on and keep the germs away!
Merry Christmas!!!