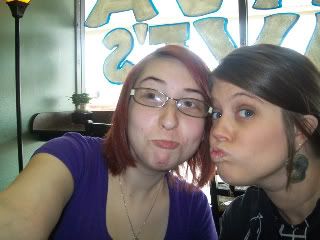 We met to make cranes today. You see, it's part of her bucket list to learn how. Thankfully, I could help with that. These cranes are going to be taken to a children's hospital because, to my friend, they represent hope. And in asian cultures, it's believed if you make 1,000 you get a wish granted. If anything, it's gonna make a kid smile...and that make me smile. I'm proud of my friend.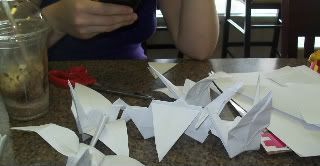 Paper Crane Magic... "I will write peace on your wings and you will fly all over the world" which reminds me of this "But those who trust in the LORD will find new strength. They will soar high on wings like eagles. They will run and not grow weary. They will walk and not faint." Isaiah 40:31 NLT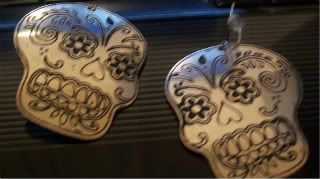 Dia de Los Muertos earrings my husband bought me on our honeymoon
I am crazy about these earrings. I know skulls are a sorta non-traditional to some people but the style these are always remind me of Dia de lose Muertos and Spanish, which I love!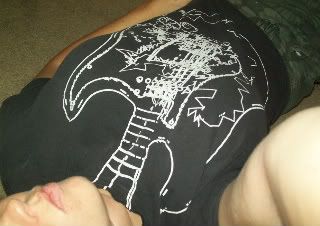 Husband man's t-shirt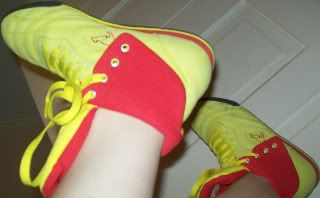 Fantastic hi-tops purchased at T-Pat's Treasures in Nashville, TN
I LOVE THESE SHOES! I couldn't wait to wear them and they got to make their big debut today.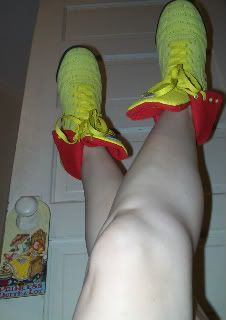 Pale is the new tan, right?
Be brave... try new things... be inspired... hope
~ Get your fashion on ~
Jana Faith