I love hats! I try to wear them as much as I can in summer because, as a teacher, you don't get to wear them to school. Lucky me, my husband let me wear his hat.
And, yay for my strawberry earring with my beetle earring! Plus, a special thanks goes to my teacher friend, Jennie, for my super fun Hello Kitty kids meal watch!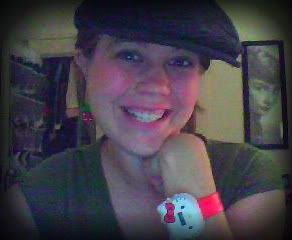 Do you wear hats? Do you love hats? Do you think you look silly in hats? Try on a hat today!
And as always,
~Get your fashion on~