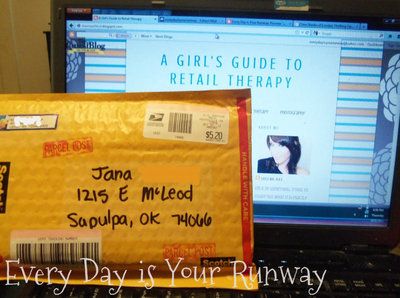 She hooked a girl up! I entered to win some lip gloss.... but look at the loot she sent my way! Thanks for making my day special and making me smile.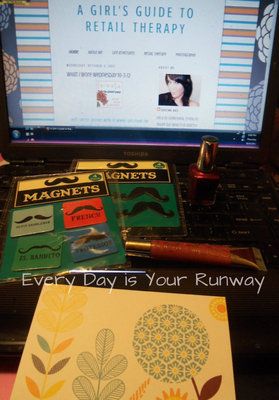 Aren't those mustache magnets the cutest ever?! What a nice surprise!
She has great style and writes fun posts....so if you've never checked her out.... what are you waiting for?! Sheena at
A Girl's Guide to Retail Therapy
- - - - - - - - - - - - - - - - - - - - - - - - - - - - - - - -
In other news....*but still
slightly
related* everyone knows I'm a garage sale, thrift store lady. Check out this outfit of the day! (How the heck is that related? I'll tell ya'. I'm wearing the lipgloss I won from Sheena. It's lightly pigmented and super glittery when you're up close. It's by Revlon and I'm a fan. It smells nice and has a slightly sweet taste to it. It's comparable to the lipgloss I usually get at
Bath and Body Works.
)
(Sidenote: I'm a lil obsessed with this skirt...so there are a lot too many a crapload of pictures. Please forgive me for my vanity. But be honest, it's got to be at least one of the reasons you hang around, right?)
Gratuitous serious fashion blogger face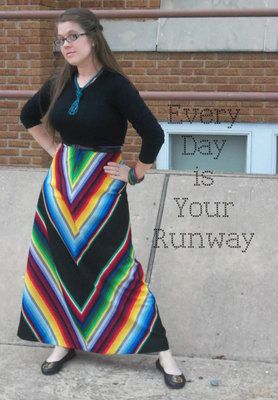 (The real me- my husband seriously takes the best photos. Be jealous)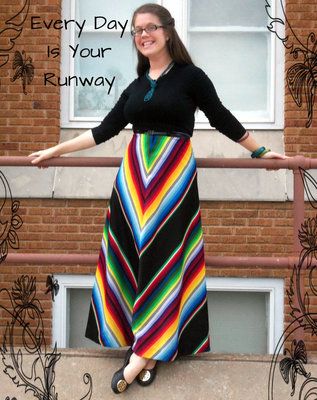 A lil' sass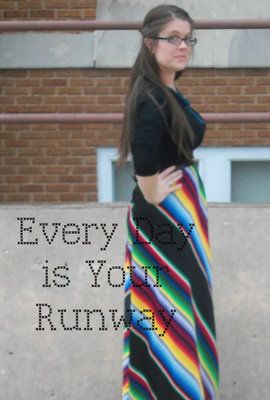 I look like I just found out I won the Mrs. America Pageant...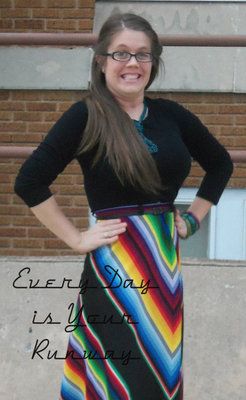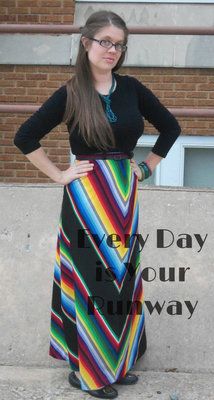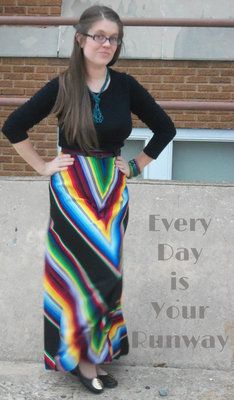 Infamous Blooper
(You'd notice if it wasn't here
)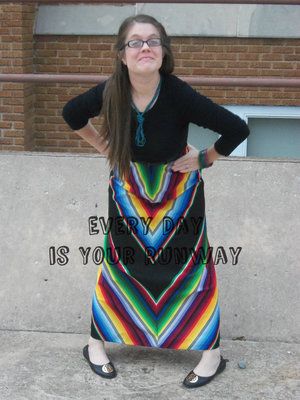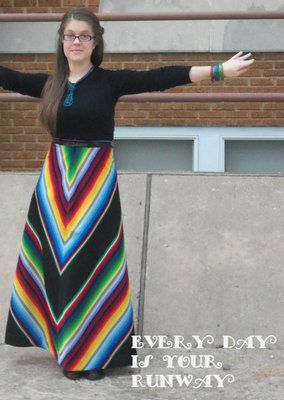 Now for the details:
Shoes: Thrifted "Tory Burch Knockoffs"
Skirt: $1 at a garage sale!
Shirt: Forever 21
Belt: (???? beats me!)
Necklace: $1 at $1 Jewelry Store
Bracelets: $.75 for all three
My teacher friend said, "I have the urge to sing Good Morning Starshine for some reason." Perhaps it's this super groovy skirt?!
Get your fashion on!