Happy 7 Questions! Halloween Edition!
One of my teacher besties and I a couple Halloweens ago.... She was a ladybug (obviously) and I was Hello Kitty. (The obsession runs deep...)
1. Do you believe in ghosts?
I believe in the power of the Holy Spirit, which is a whole different topic.....
Jesus answered, "Truly, truly, I say to you, unless one is born of water and the

Spirit

, he cannot enter the kingdom of God. -

John 3:5

"

I baptize you with water for repentance, but he who is coming after me is mightier than I, whose sandals I am not worthy to carry. He will baptize you with the Holy Spirit and fire. -

Matthew 3:11

"If you then, though you are evil, know how to give good gifts to your children, how much more will your Father in heaven give the

Holy Spirit

to those who ask him!" -

Luke 11:13
And I believe there are things that are ghostly but I don't wanna mess with those. Creeeeeeepy!
2. Do you prefer the cute or the scary Halloween?
*laughter* I'm a bit of an oxymoron when it comes to Halloween. My natural inclination is towards the cute Halloween stuff. I grew up doing only cutesy tootsy Halloween. I wasn't allowed to dress as anything scary. As an adult, I took on the responsibility of decorating/creating/working in the Spook House at school. So - I now do both cute and scary. When we have a kid, I'm making sure that kid does CUTE Halloween. I would not, not, NOT let my kid come in the haunted house. No-sir-ee-bob!

3. How old were you when you stopped trick or treating?
I don't remember. Maybe 6th grade? I can tell you about my troubles with Santa, the Tooth Fairy, and the Easter Bunny.... I remember that... but stop Trick or Treating??? I don't know.
4. Do you have any fun Halloween traditions?
Hmmm....not officially yet. I mean, the last 5 years I've worked the Spook House at school and that feels sort of like a tradition. My husband and I carved pumpkins last year, but we haven't this year. I hope to make some traditions as we go along.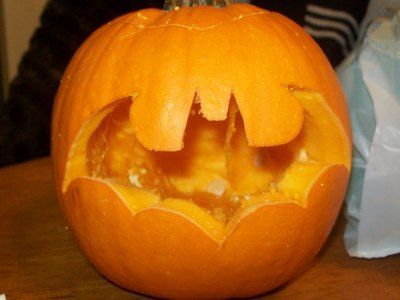 5. Share a scary local urban legend.
Shoot....
Cry Baby Bridge.
Apparently they're all over the country but it spooked us when we were kids. We used to stand in the bathroom at school and say, "Bloody Mary" three times, but nothing happened. And then at recess when I was 8 we used to play, "Light as a feather, stiff as a board." Across the street from our school there was the original, one-room school house. We made up plenty of ghosts stories, I just don't remember the details.
6. Would you rather be haunted or haunting?
How about NEITHA! I 'haunt' the spook house at school and that's good enough for me. I always feel bad though because at least once a year I make a kid cry in the spook house. Sorry, little children. I don't mean to make you cry.
Can't we all just be happy little things, like Hello Kitty and Diction-Fairies? I enjoy watching
Vincent Price
movies at Halloween. So, like .... Edgar Allen Poe type stuff is creepy enough for just once a year. How about Edward Scissorhands? He's fun, too.