Batten down the hatches and other such poppycock. I've been under a rock! Apparently all the locals already know about this beauty...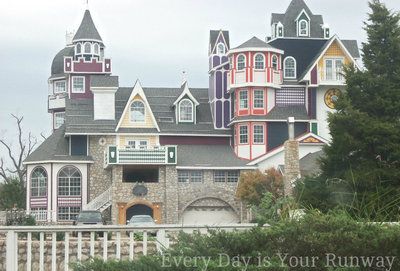 I was out Garage Saleing Saturday and I came across that beautiful home. I realize it's quirky....but I'm a bit eccentric and so is the hub. I had to take pictures because I was by myself and I needed to show people.
Obviously I stopped and gawked like a tourist on vacation. Pulled out the camera and everything! Clearly, I was thinking of you, my dear blog readers.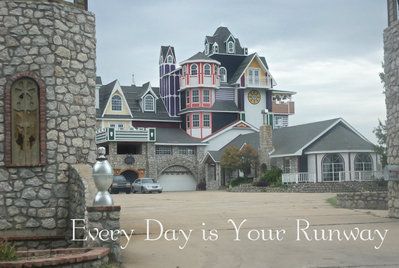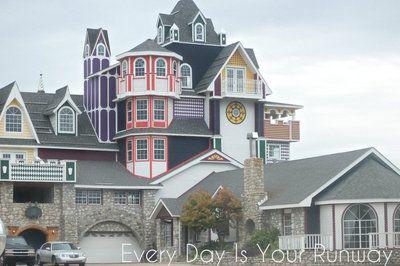 They had these beautiful posts on either side of their driveway...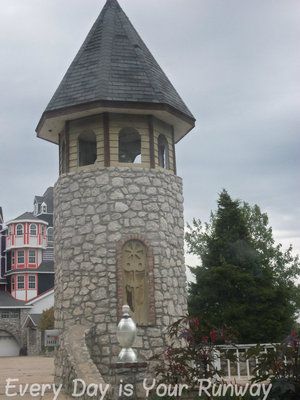 After hitting a few sales and freezing my toosh off I picked up the man to continue bargain hunting.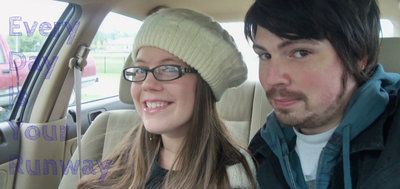 What a guy, what a guy!
He also shot some outfit photos for your viewing pleasure.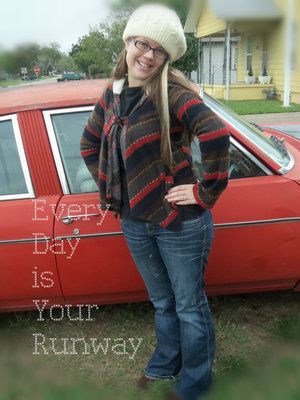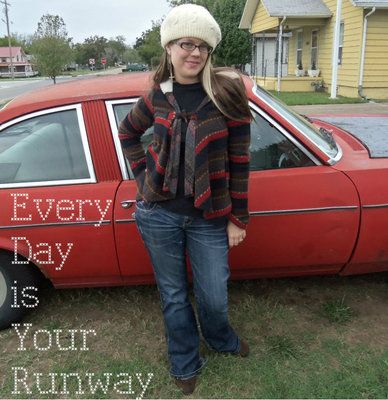 I love this hat! It was my grandma Jessie's. And this awesome car accessory is my husband's.
(
source
)
It's difficult to see but I'm sporting my awesome ear cuff I got on eBay.
I apologize for the lack of silly photos but it was hiney-freezin'-weather and I was ready to get in a heated place.
Get your fashion on