July 9th my husband and I celebrated 2 years of wedded bliss. Inspired by my teacher friend's tradition with her husband, we've begun to celebrate each year by making one another a
traditional gift
. Our first year gift was
paper
and this year was cotton.
I love having a direction to go but thus far - the materials for traditional gifts cause you to think outside the box of common gifts. No matter - cotton made me think of canvas and canvas reminded me of this awesome pin I saw on
Pinterest
.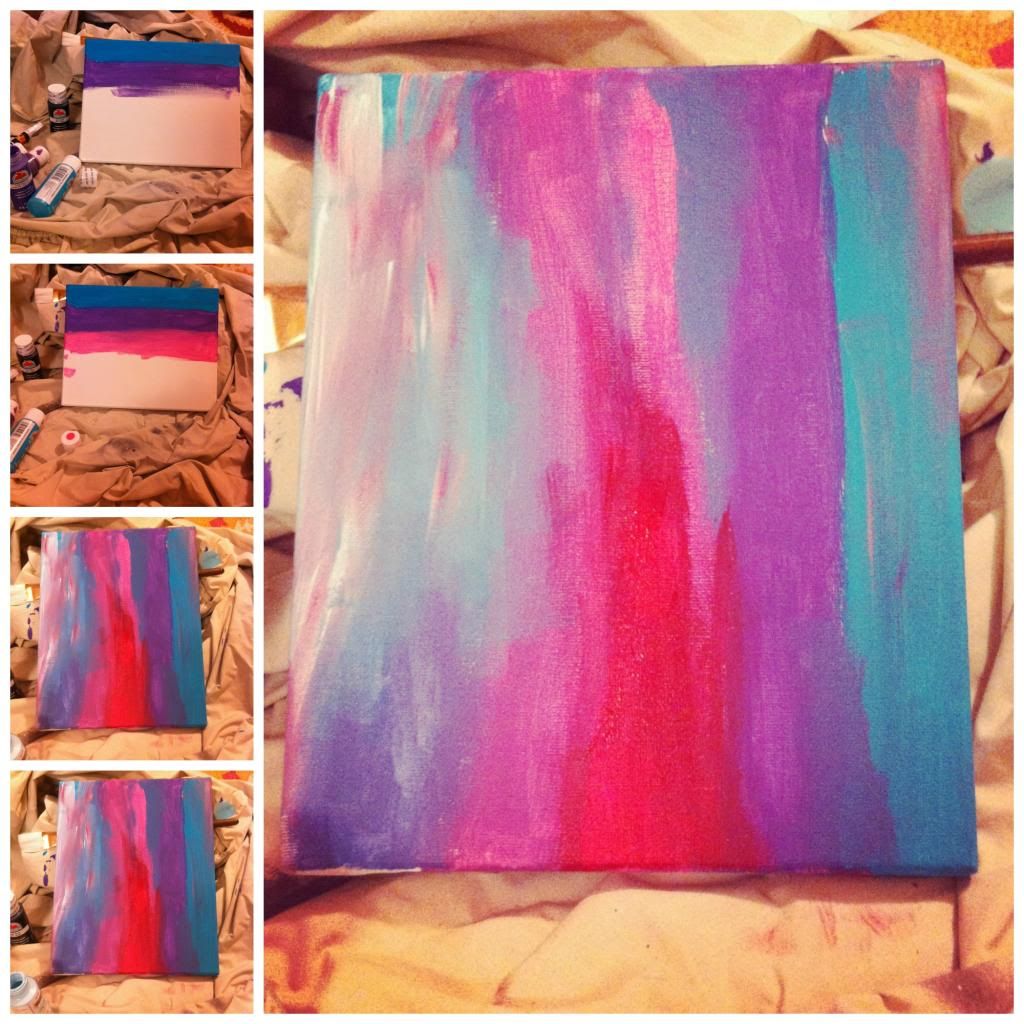 I chose these colors because his favorite colors are teals and purples. Pink also happens to look good.

Chevron is hard. Cross hatching is not. I used Frog Tape brand painter's tape to do a cross-hatching design.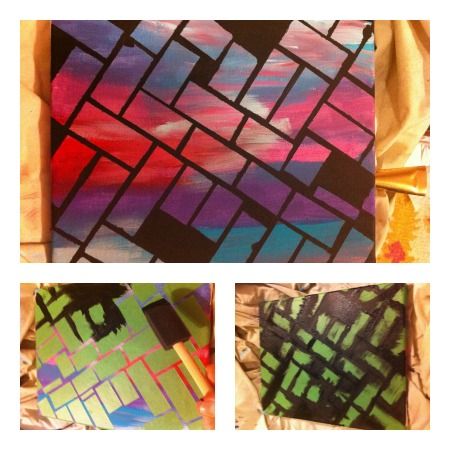 I painted over with black acrylic paint.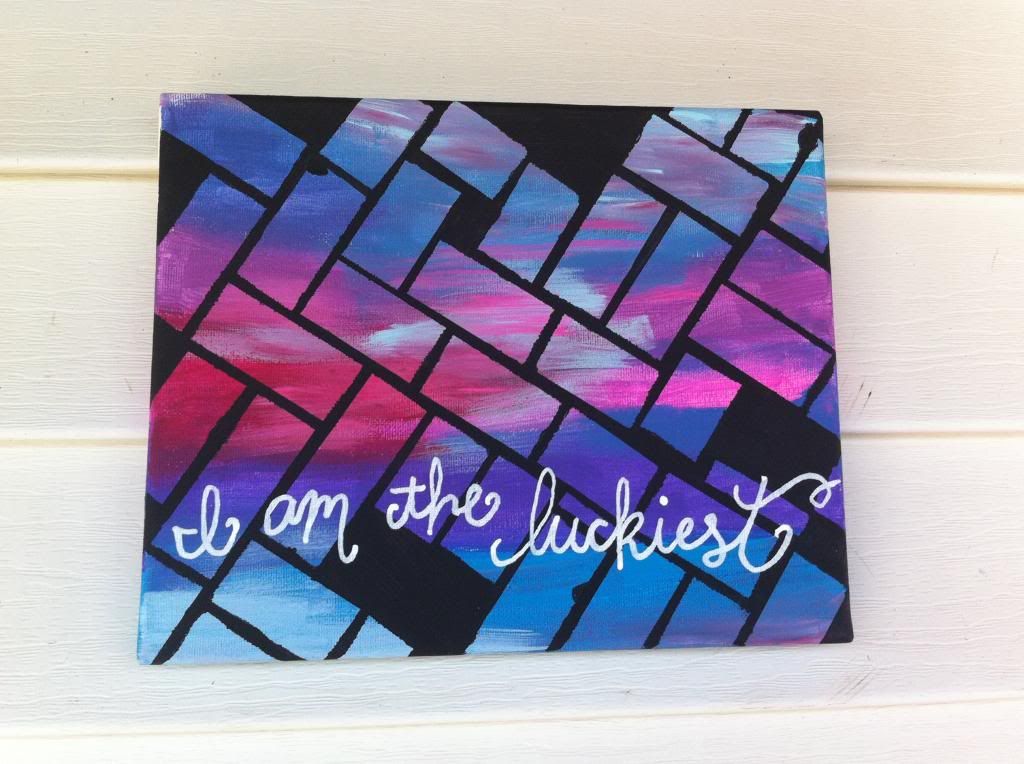 I used a white opaque paint pen to write "I am the luckiest" which is a a line from the Ben Folds song we had our first dance to. He really liked it and was impressed with how well it turned out. Two years have flown by and been an adventure... and I really am "the luckiest".