It's your favorite day of the week- Wednesday, Wed-nes-day- a.k.a. Hump Day! I remember in about 2nd grade my teacher describing the week as a hill. When you get to the top, you've reached the "hump" and from there it's all down hill. Every Wednesday, I think of it as Hump Day. I even showed my first grade darlings that same illustration. So on Wednesdays, those sweeties would remind me. <3 them.
You're not a fan of Wednesdays? You prefer...Saturdays? Oh. Well, they're not as fun without Saturday morning cartoons. :oP Go read my seven questions now.
7 Questions!!
To this day, this is one of my FAVORITE photos of me and my Joe-Joe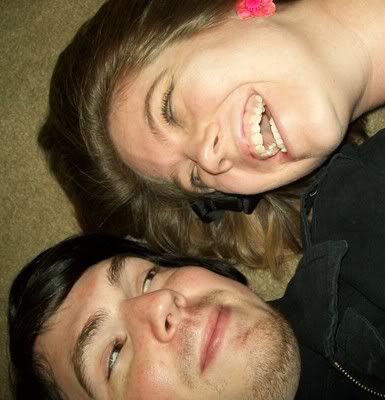 1. What's your favorite style for home decor? (eclectic, modern, shabby chic, etc.)
I tend to lean towards shabby chic in my mind but in my actual decor it's more eclectic. You see, I'm married now... it's got some "manly" items now. :o)
2. What is the best trip you have EVER been on?
*dreamy smile* My honeymoon roadtrip to Nashville. The first time I've ever been on a trip with the love of my life and it was truly the best memory-making experience.
3. If you could have an exotic pet, what would it be and why?
With my allergies, I'd be allergic to it. I'll stick to
Tabby Cleo who lives on the porch.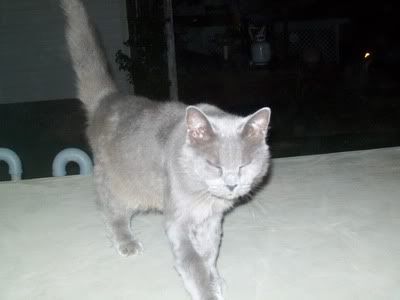 4. Do you snore? (you can be honest, we're all friends here.)
Sometimes. Sleeping hard and being sick will do that to a gal. It's not a regular sleep habit though.
5. Your car breaks down on the side of the road, what do you do?
Call Joe.
If he doesn't know....
Call Daddy.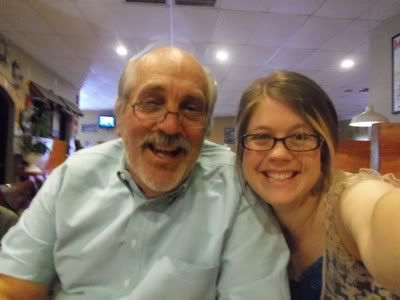 Problem solved. :o)
6. What's one item that has been on your wishlist lately?
I'm really flighty about the things I want. After all the blogs I've been reading lately, I'm thinkin' I might want a sewing machine. I'm also pretty sure husband would like to strangle me because he'd already tried to talk me into one of those. Sorry.... I changed my mind. Let's a get a sewing machine? Pretty please?
(Although, since I'm flighty... I may change my mind....again.)
7. It's almost Summer (or winter if you live in the Southern Hemisphere), what are you looking forward to most?
July is our one year anniversary. I'm pretty excited to make it to our first milestone! Other than that, I'm just excited to make stuff and be able to relax. (When I say "make stuff" that includes stuff for my classroom & my home...just so people don't think I'm slackin'.)
Now it's your turn!
Linked up through: