I don't know why it's never occurred to me before but Chictopia & Pinterest have inspired me to try DIY fashion. I have seen the galaxy trend all over. I'm a big fan. <3 I bought a pair of jeans last week at Goodwill and tonight...the big reveal & my version of how to! I hope you guys enjoy it. Please comment and let me know what you think.
1. Cut black jeans to a respectable length for shorts.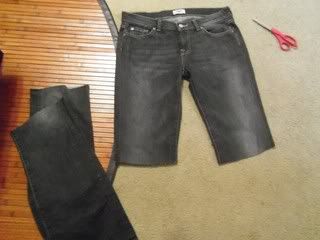 Husband thinks he's a photographer ;o)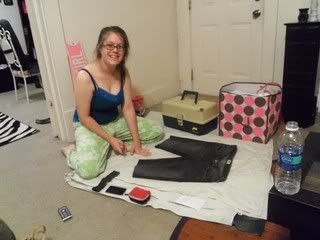 2. Find your inspiration picture.
"In the beginning God created the heavens and the earth." Genesis 1:1
This is gorgeous & I don't claim to be half the artist My Lord is...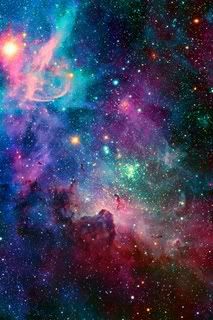 3. Choose your colors.
In hindsight, I should have taken a photo of all the paint bottles but, mostly, I used silver, blue, two shades of purple, pink, red, & yellow splats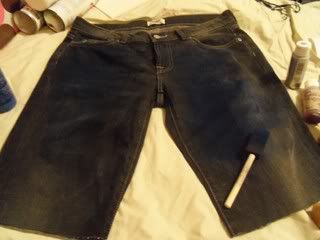 Layers....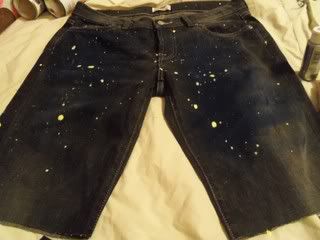 More layering until I get tired of layering...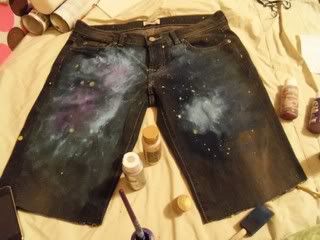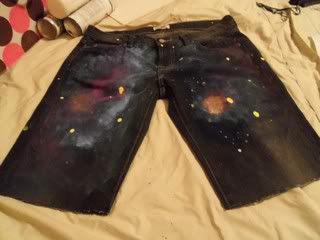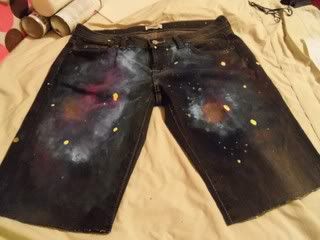 I'm not sure my final product turned out like I wanted. I kept asking Joe what I needed to do to fix it. He keeps telling me nothing needs to be fixed. Meh. I'll wear these buggers. No one else has them. You should do some too! I have blue jeans I plan on doing a patriotic type something. Please let me know what you think... Do you like DIY type stuff? Do you want me to do more like this?
Okay! Get your fashion on!
<3 Jana Faith <3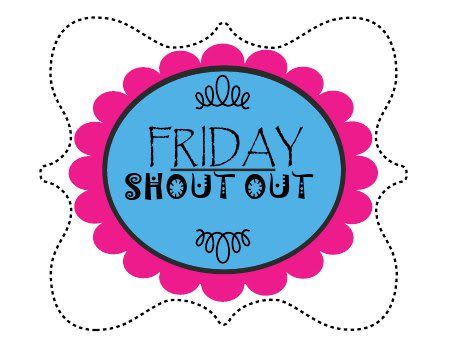 Shout out to these blogs - go check them out! :o) They have some loverly ideas as well.