I get it. Some people think thrifted shoes are gross. I do not. So... this may not be your thing.
Nerves have taken over. What am I wearing at BlissDom?! Suddenly... my clothes suck. I'm stressed. I'm going thrifting.

I found some really cute nude heels that are perfect for all seasons, depending on how I style them. While walking around the store, I noticed they were a little crumpled on one foot. (Probably because Goodwill puts a rubberband around their shoes to keep pairs together.) Hardly noticeable while being worn...

As I'm checking out, I mention something to the sales clerk and she said, "Oh you could probably get the hair dryer after them and fix it easily. Just put some newspaper or a sock in the toe." What?! Okay, I've seen things like this on Pinterest multiple times but I never gave it much thought.

Onward and upward....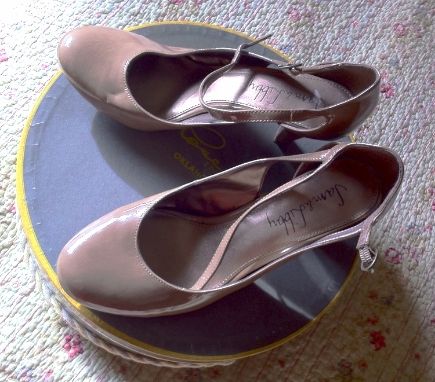 Proof of how unworn they are: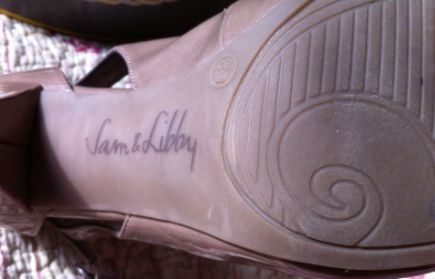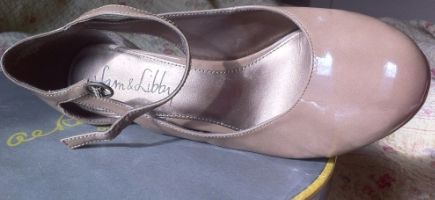 First I rolled up three socks: two regular sized and one knee-high. I shoved those puppies down in there...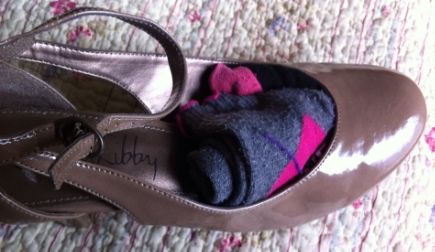 Finished product...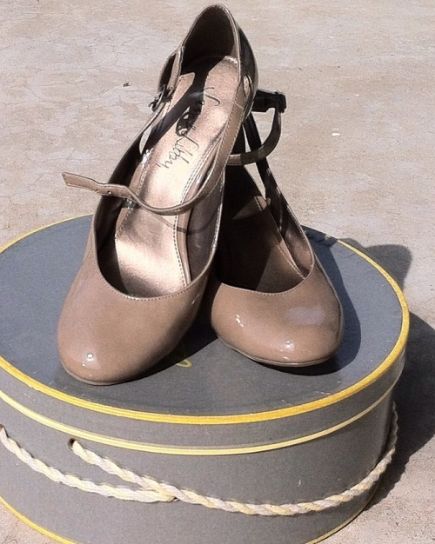 The only thing that is not my favorite about this is it stretched out the toe box for that shoe a bit. Now my right foot has room to grow. Other than that, It's pretty fantastic and I don't think it will be a major problem.
Also noteworthy- similar shoes are selling on
eBay
between $20-$30. I got mine for $5. You know I love a good bargain!
Are you going to try this sometime? What do you think? Can't even tell... except I already told you the secret. *Shhhhh*