Tonight marked my 8th (!!!) Meet the Teacher night. I simply cannot believe I'm no longer the 'new kid on the block'... what a weird feeling.

Highlights include:
- I got a few of my "wish list" kids.
- Kids who wished to have me for their teacher got me.
- Some of my former darlings came back to see me. This is one of my FAVORITE things.
- I got a handmade bracelet from one of my sweeties.
- I saw some excellent Hello Kitty earrings.
- One friend taught me how to snap and point properly. Took me a few times, but I think I've got it.
(To clarify, when I say friend or talk about accessories, these are obvi first grade sweeties.)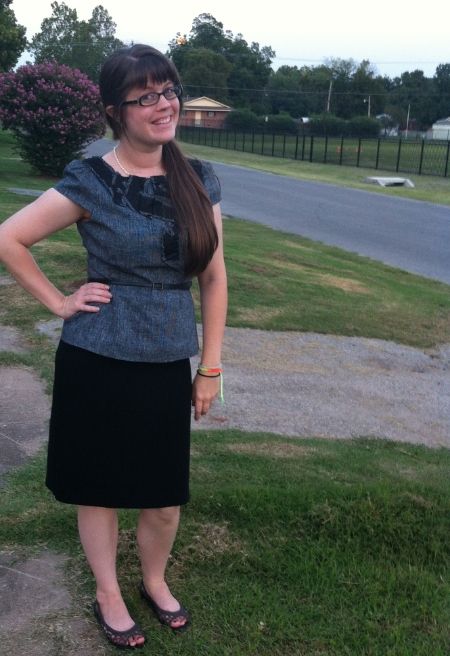 Outfit
Pearls: Gifted from Daddy
Shirt: Thrifted Nine West
Skirt: Thrifted
Shoes: Crocs
(Did you
read about my new Crocs
?)
Things I've learned:
- As much as I want to... I can't spend time with everyone like I'd like.
- Having kids and parents sort supplies is bombtastic. Do that every year.
- Directions on the SmartBoard- I'm a genius.
- Kids always get added at the last minute.
- Helped the rookie down the hall a little more. I forget what it's like to be in her shoes.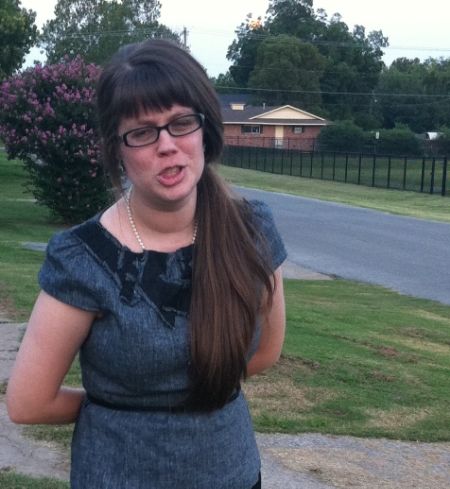 Um.... teacher face???
Here's hoping to my best year in first grade, always remembering what it's like to be the newbie, and never letting go of First Grade Jitters. Pretty sure my nerves mean I care.