A Special Thanks to Christina, of
Skip a Beat photography
, for the gorgeous photo.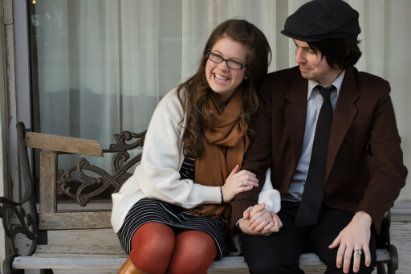 It's funny how things work. You guys already know I'm working on getting my house in order. Honest truth: I'm not doing well with my goal. We've already talked about that though... so let's move on.
This year I have exciting things happening. First of all, I'm attending my first blogger conference, Blissdom, over spring break. I'm not sure what to expect but I hope I find inspiration, motivation, friendships, and more blogging strategies/techniques. Plus, I can't wait to meet the real life people behind the blog!
As far this blog goes, I hope to gain more followers this year and continue to post on a semi-consistent basis. I was so thankful and humbled to have touched many people with my post about
anxiety
. I'd like to share more about my faith, life, and of course, fashion. Somehow my blog has morphed into a fashion/lifestyle blog and I'm okay with that.
In the middle of this year I'll hit the big 3-0. I've decided to have the non-aging birthday, an unbirthday a la Alice in Wonderland and the Mad Hatter.To send myself off into a new decade, I am planning an
Alice in Wonderland themed party
for myself.
July will mark two years of marriage to my Prince Charming and I can't wait to celebrate and grow together.
I have friends who are having babies and friends who are getting married. I enjoy teaching. I enjoy blogging. I enjoy shopping. I enjoy time with friends and family... and I can't wait to keep it all up this year!

Get your fashion on!