Every day is a cupcake kind of day... I saw a pink cake mix at Target and bought it on a whim: Pink Lemonade. Hmmm.... here's the scoop: It's like they trick your brain. You know what you bought but you see pink so you expect to taste a pink flavor: strawberry or cherry. But then when you bite into them you get a tart taste. Tricky.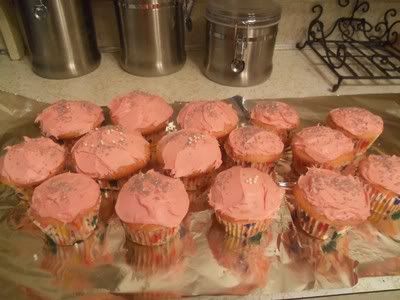 Overall, I like them but what girl in her right mind doesn't like cupcakes?! Especially a girl whose birthday is Thursday. :o)
This summer I've been bitten by the craft bug. I just can't stop! So... I had some canvases that needed to be used. Lucky niece of mine! She loves cupcakes and so... a project was hatched. I worked on it off and on this afternoon and evening.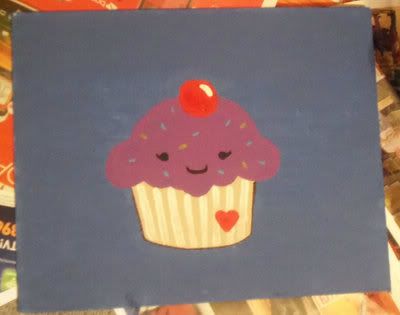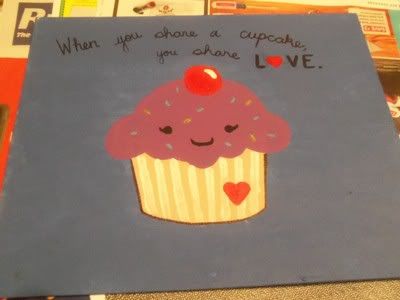 Everything needs a good coat of glitter!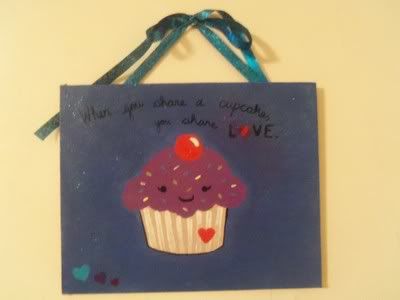 Easy, fun project that I made with things I already have! I hope she likes it.
I featured this post over at
Classy Clutter
Thanks, Mallory & Savannah for hosting
Spotlight Saturday
.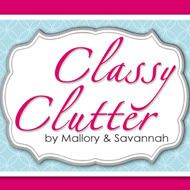 Get your fashion on
<3 Jana Faith <3