If you know me for very long, you learn a few things:
1.) I'm cranky in the mornings.
2.) Don't wake me up before noon on Saturdays
3.) I wear weird stuff.
4.) I'm a lot like a kid, hence why I work well with those darlings.
5.) I'm a bit of an old soul when it comes to clothes & home decor. If was made before '83, it's for me! ;o)
While thrifting, recently, I found an embroidered wall hanging. I'm certain it was from the 1970's. I got it for like, a $1.25 and I was so excited! When I showed it to my friends, they responded flatly. They did not share my jubilation in this a-maze-ing find! I forget, most people don't like old, "dirty" stuff from thrift stores. I DO I DO I DO!
I never was a huge fan of the frame. It needed...something. I'm not sure what....
Before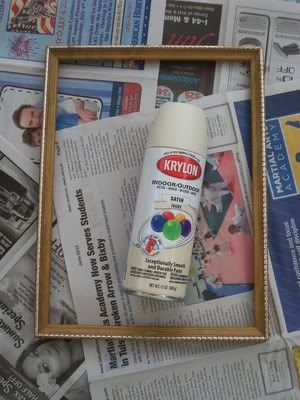 During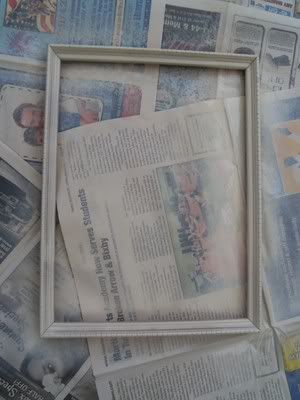 When I was painting, my hubby kept coming to check on me. He kinda loves that I'm crafty. :o)
After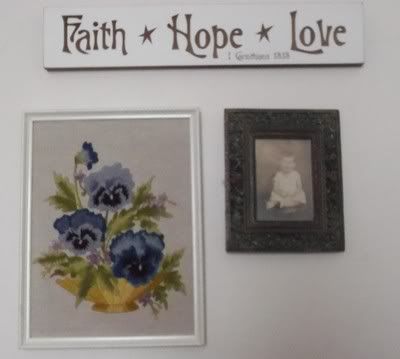 (Yeah, I kinda tend to lean on the "old lady" side of the spectrum when it comes to decor. I don't know who the little kid in that picture is. I saw it at an antique store and thought it was too cute to go home without it!)
Now that the frame is spray painted... it's better-ish. I kinda miss the musty, gritty, gold frame. Maybe the cream will grow on me? Either way, my craft bug has been temporarily satiated. Let me know what you think!
Get your fashion on!
<3 Jana Faith <3