Perhaps the title of this post is slightly misleading - and I was in fact an 80's tap dance kid - but Blogger allows me to check my traffic sources.
The following are ways people have located my blog:
my new license outfit dmv
batman pumpkin
teacher nutcracker
80's tap dance kid
Alice and Wonderland Original Movie
Okay Ya
our teacher in yoga pants
scary dreams ecards
day after hump day
diy bullet necklace

And my personal FAVORITE:
Red Neck Having Fun
Well this Red Neck, (if you met my family...well...it'd make sense) loves her new necklace. I bought it from a friend and I am crazy about it! I want to wear it daily. Always. Love it! So beautiful and sooooo vintage! I saw it and mentally sang, **"I can tell that we are gonna be friends"** ((Ya know, like Jack and Meg White))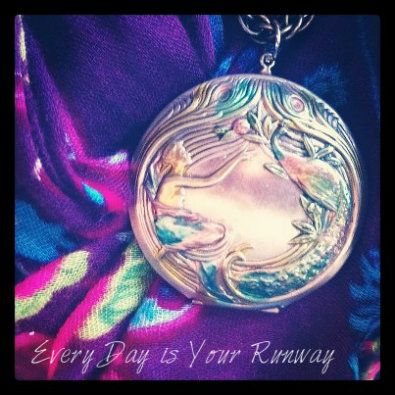 Get your fashion on!