Hayyyy ladeeeez! I can hardly stand the anticipation!
I've decided, I might be serious about blogging. And if I'm not, who am I to deny you precious people a chance to win goodies?!
While out and about on my usual shopping gallavantery (probably not a word but it sho' is now!) I found a cutesy dress, sheer-thingy. And I thought to myself, "I need some earrings to go with this. (As if I don't have 5 bajillion pair to go with it.) Hmmm, you know what? I bet there are some cute earrings here." You blog-followers are always on my mind and so.... here's your chance! You could win these adorable earrings!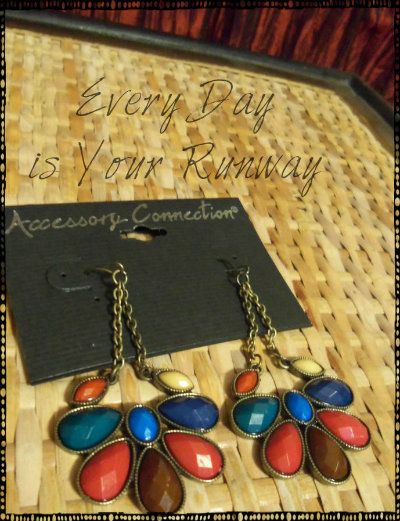 Hang on tight, folks there's a giveaway comin' at ya!



If you're the lucky Winner Winner of the Not a Chicken Dinner - aka: earrings - well, you can keep 'em or give 'em as a gift. Totally up to you! Good luck guys and gals!
Get your fashion on!