After mentioning that I'm super high class and buy all my makeup from Wal-Mart... I knew you guys would be DYING, so close to foaming at the mouth with excitement to see what products I use to get the "all natural" look. ;o)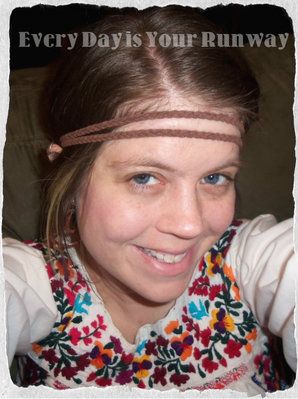 So here's the lowdown, the skinny, the poop (hee hee) , the goods: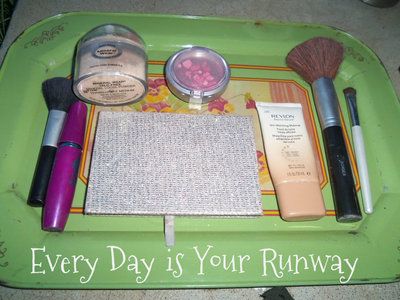 Let's go clockwise:
Cheapy deepy blush brush
Maybelline Falsies Volum
(now usually I like to use Cover Girl Lash Blast Mascara but the Wal-Mart I was in was out of it at the time, so I settled. Fortunately, this doesn't suck but it is a little clumpy.)
Physician's Formula - the pasty white, skin as fair as paper color, aka: translucent medium
NYC Blushing Berry (also super broken and I'm on a budget so I'm waiting til it's gone.)
Revlon color changing moisturizer (although I don't use it consistently. Depends on if I have the extra 45 seconds to dink with it)
Cheapy deepy powder brush - I use it for when I put too much blush on. (probably NOT what it's for)
elf eyeshadow brush (so sue me, it's not from WalMart)
Big silver eyeshadow from Ulta- gifted from my parents - for when I'm feeling fancy and I wake up early enough to dink with crap like eyeshadow
Nyx glitter shadows - clearanced from Ulta - sometimes first grade teachers need glitter!
e.l.f. eyeshadows - gifted from Middle Wolf
NYC lipstick - which I never wear because I HATE lipstick. I look weird.
Love My Lips - hooker red lipstick - for when I work the spookhouse
Hard Candy purple mascara = the bomb dot comb - for reals yo', my husband likes it and I do too. Sometimes a girl needs to wear her second favorite color on her eyelashes. It makes me feel pretty.
eye torture - aka- eyelash curler - good price - and it works well enough for a makeup illiterate lady -
buy it here
!

Lastly, this is something I legit DO know about.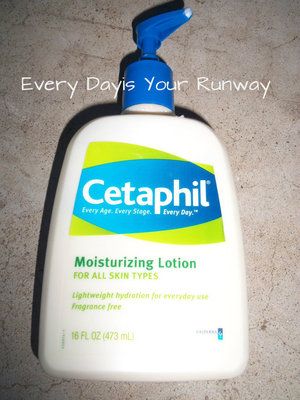 Once upon a time ago, I had the worst case of acne you've ever seen. Blah. I still think it's a wonder I ever scored such a hottie (have you seen my hubbalicious hubby?!) Anywho...my momma told me, "Jana Faith, you need to find a moisturizer before you turn 30. You'll be glad you did." So.... here's the one I've decided to stick with. It was dermatologist recommended and that dude knew what he was talking about! I tried some others moisturizers and they either made the skin around my eyes sting or they made my skin break out. This one is has been great for me. It doesn't irritate my skin and I usually put it on in the morning before I do my makeup.
Don't you guys feel SO informed? Only the best for my bloggy friends. Ya know I love ya!
Get your fashion on