Hi. My name is Jana and I like to pretend I'm a model/fashion blogger.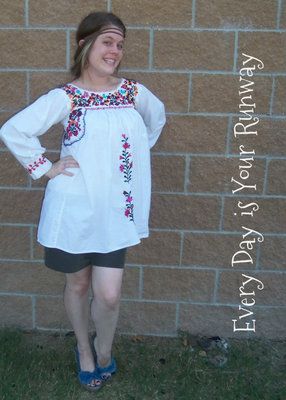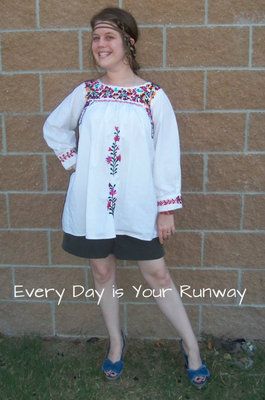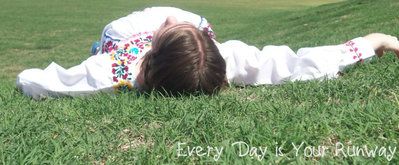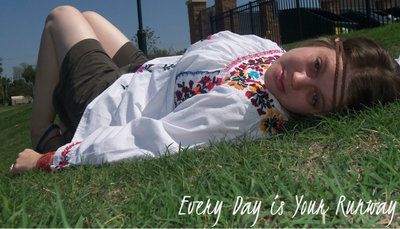 And then...reality sets in....things start to happen...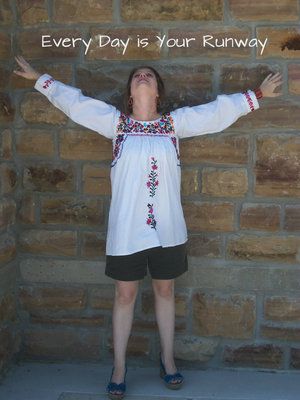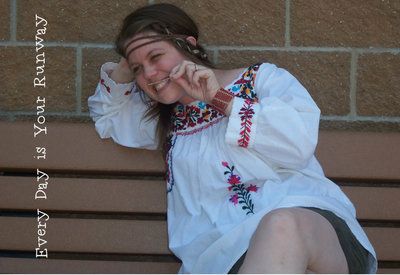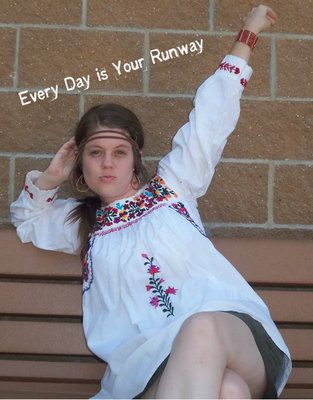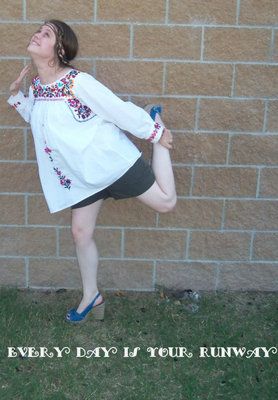 Lonely Blooper:
(Nope. Contrary to popular belief...those previous shots were NOT bloopers. That's just how I roll)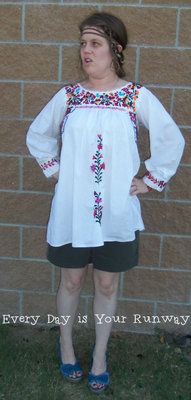 A random snap of my hubbalicious photographer...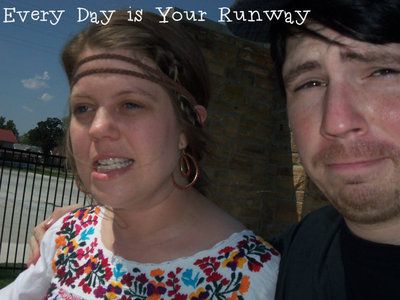 What I'm wearing:
Headband- old Target
Jewelry- Cookie Lee
Tunic- Thrifted Vintage
(sidenote: Used to be a floorlength, stained
dress but I had a dear friend hem it)
Shorts- Thrifted
Shoes- old Target
Put me in front of a camera and I'm a ham. I even cut out lots of other great photos. For my followers, only the best. ;o) 'Cause, well.... I love ya', ya' know. Big sloppy wet kisses love. Alright, not really. I'm not quite touchy feely. If you knew me in real life you'd know I am not a cuddly gal. Just mushy in the middle, in my heart where it counts.
Funny anecdote- As I'm sitting by dad at church this morning, he looks over and says, "Your dress might be a little short.... I look at him incredulously and reply, "Uh, yeah! That's why I have on shorts. I'm pretty sure my dad taught me better than that!" Gotta love that my daddy still says stuff like that even though I'm an adult. I'll always be my daddy's baby.
Get your fashion on