No tales of woe here...but as it seems most people I know are broke as a joke...garage saleing/saling (?) seems like a fun way to spend a little but have a LOT of fun! My bloggy friends already know I love a good thrift store run...but it's just as fun to hunt for treasures at yard sales! Wanna see what I found??? I know you're dying.... let's get it started in ha'! (Didja' catch that Black-eyed Peas reference???)
First sale I went to had 3 boxes of vintage hats. I stopped...looked...picked up....sighed joyfully because of their beauty and the nice lady told me, "I'll sell all three boxes to ya' for $3."
WHAT?! That's a frakkin' steal! But.... I also don't have room for three boxes worth of vintage hats and as supportive as Joe is about my vintage fashion obsession, there's no need for that many hats in my life. So...I chose two of my favorites and a nifty little purse in fabulous condition.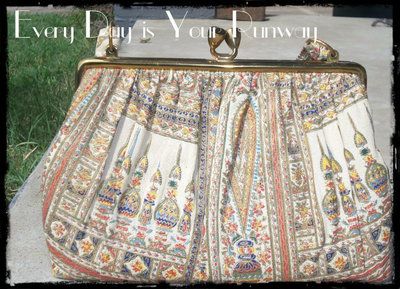 Hat 1 - $.50
Hat 2 - $.50
Purse- $1.00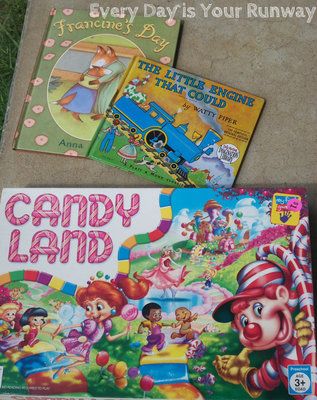 Francine's Day- $1.50
The Little Engine That Could - $1.00
Candy Land with all pieces $1.00
(Personally, I thought the books were too much but I also read The Little Engine that Could every year to go with Expectation #6- We will recognize every effort and applaud it so the book will get it's use. Candy Land is for inside recesses.)
Sweater - $1
(sweaters make me feel trapped but this one was soft enough I'll deal with it)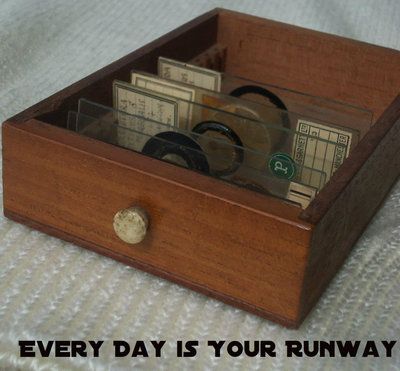 Microscope Slides - $1
These are for the husband. I really hope he likes them. He doesn't know I bought them for him yet but I remembered him saying he wanted some slides a while back and for the price, they're awesome! He likes weird things too. Good thing he picked me out....;o)
Hope you enjoyed my lucky finds! Have a great Labor Day and....
Get your fashion on!