When I see closet do-overs - I always feel like my closet is never gonna match up. So, here's a closet purge of a real life, non organized person.
1. Take everything out of the closet.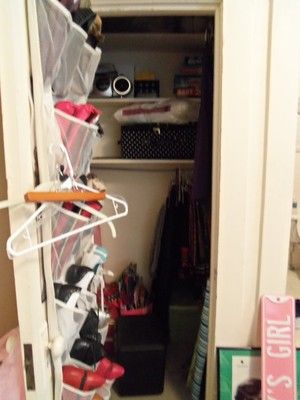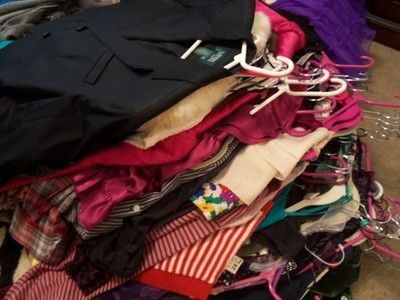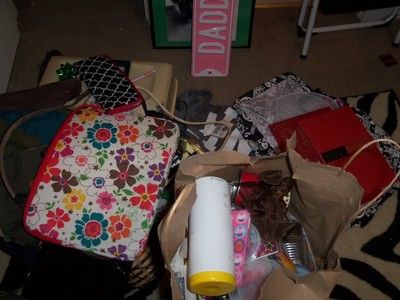 2. If I hadn't worn it in the last 6-12 months, it went in the "get rid of" pile.

3. I tried everything on I thought might not fit. If it didn't fit or was tricky to put on, in "the pile".
With this method, I got rid of 12 items.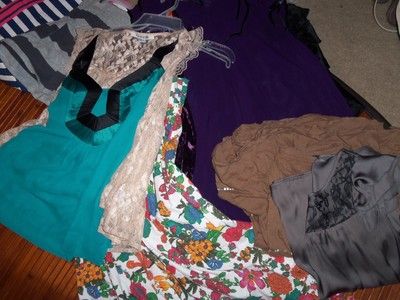 I still need to go through my other closet.

As far as space conservation goes, I'm slowly acquiring Huggable Hangers.
They look nice and are available in a variety of colors. You can also buy "generic" ones that work equally as well at places like Ross and Marshall's. I've seen hangers that are similar at Dollar Tree, but at fifty cents per hanger, I just don't think it's worth the $1 for two "bargain."
Here's the "After" shot...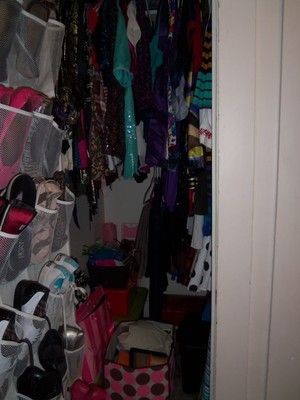 Top row
- Shirts, blazers, and dresses

Bottom back row
- Jeans, pants, skirts
Get your fashion on