I've seen topknots everywhere. Runways. Pinterest. Magazines.
Biggest girl crush ever on:
Here's my version: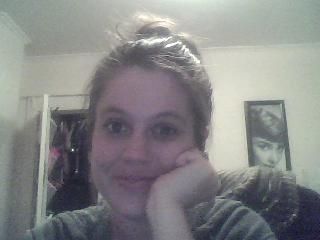 Things that should be noted:
1. I have fat hair.
2. My hair is heavy.
3. Photo taken on my craptastic webcam - because I can.
4. I'm lacking in makeup.
5. This hair-do hurts.
6. I can only get this topknot to look right when I don't care.
7. I think it's supposed to be higher but that's not gonna happen because then I look like I have a donut on my head.
Have you tried a topknot? Do you think topknots are cute? Do want me to show you step by step how I did this? Did you read this blog today?
:o) Love you all!
<3 Get your fashion on <3