I've been playing with the idea of a bullet necklace for a while. My brother in law had some really pretty bullets. (what a weird word contrast: pretty & bullets) I told him about my idea and he humored me pretty well and even offered to give me a few of his bullets for my project. I refused because I knew he intended to refill them to use again. Or something like that. Anyway, a couple weeks later my husband brought home a plastic bag full of this....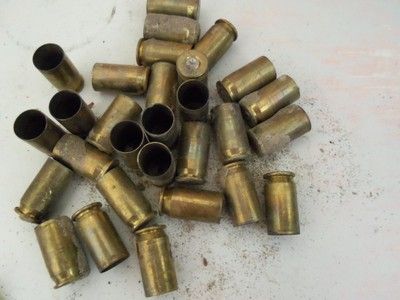 Then I used some beading wire to make little strands of beads. I used my needle nose pliers and my wire cutters to do this section.
I used my trusty glue gun to fill the bullet casing with hot glue.
Then I screwed this into the center of the hot glued bullet.
I put the beads with the bullet to keep it from looking too masculine.
This is my trusty, girly tool kit. It was a great investment at $10.
You can buy something similar here.
Let me know what you think!