Seriously, this song is what I think of when I think, "what you got in that bag?" I know it's not a completely 'savory' song but I graduated in 2001 - can ya blame me? ;o)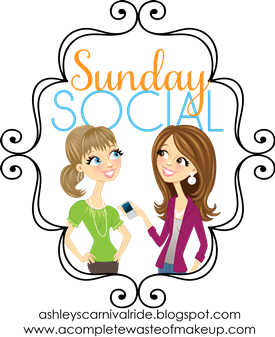 Favorite handbag you've ever owned
Honestly, it's a toss up between my clock purse and a pink purse I had back in high school. I carried that pink purse until it fell apart. It was hot pink and I unfortunately have no pictures of it.
Lucky for you... I DO have a picture of the clock purse!
Dream handbag you lust over
???? Beats the crap outta me. I like buying weird quirky stuff at thrift stores, especially since I tend to be pretty hard on them. I guess if I were going to have to pick a high end something, I'd like to have a Coach purse that would match a lot of things, probably black.



Daily essentials in your purse or work bag
-Wallet
-Cell phone
-Chapstick
-Camera


What's in your purse(with pictures)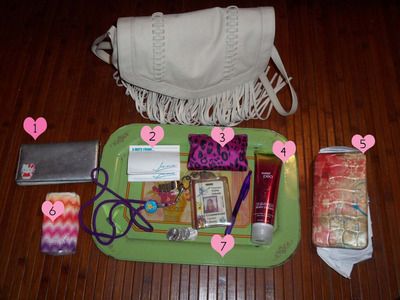 1) Check book - personalized with a Hello Kitty sticker
2) Post-it notes - A note from Jana
3) Chapstick/lipstick pouch - I'm a Bonne Bell girl
4) Bath & Body Sweet Pea shimmer lotion
5) My overstuffed with receipts wallet
6) Tissues for an allergy sufferer
7) 4 quarters, Teacher id with my maiden name, and a purple pen
Get your fashion on!