I've loved vintage clothes since I can remember picking out clothes. Let's say...10. A sweet grandma from my church gave me the coolest sweater ever at her garage sale and I was hooked! I still have that sweater & I hope I never have to let it go. (I was apparently swimming in it when I was 10...)
I dream about vintage clothes. I often wake up sad I don't actually own the cool things I dream about. I talk to clothes when I shop. I want to save them. I want someone who will love them to have them. I'm always sad when I have to leave something vintage behind. I feel the need to apologize to them.... ,"Aww, I love you, Pretty Red Dress. I hope some other fantastic girl finds you and falls in love with your vintage awesomeness." I've exclaimed inside my head, "This skirt is so awesome. It's like Jackie Burkhart on That 70's Show. Too bad it has to stay here because it doesn't fit me." I have to stop myself from rescuing beautiful things....
These are the kinds of amazing vintage things I have in my closet and have worn with love...but unfortunately, no longer fit.....I can't let go:
Absolutely darling for Christmas. As a matter of fact, I wore it multiple times as an elf in our community Christmas parade.
This made me feel so Audrey Hepburn - Jackie O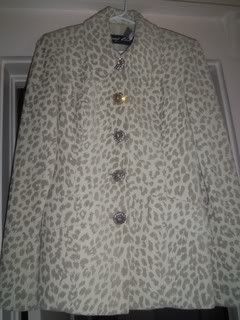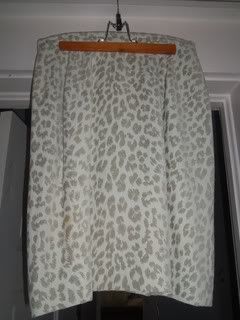 I posted something on facebook recently....
"Sometimes, I get a random daydream. For example: "What would it be like to have my own vintage etsy shop?" And sometimes... I talk myself right back out of it. Maybe someday?"
Feedback I got was favorable. What's holding me back???
Me. I'm holding me back... I'm chicken. My brain starts into high-gear Anxiety Girl.
"What if no one likes what I sell? What if I don't get to the post office in time? What if I end up spending more money than I make? What if it's too hard? What if I quit? What if I'm the only one who thinks my stuff is worth selling? Is it worth my trouble? My picture taking skills are kinda terrible... What if I can't figure out how to work PayPal? I'm a teacher dang-it. What if people think I don't like teaching? What if I like clothes more than teaching? I probably don't like clothes more than teaching. I get equally passionate. Can I love both? I think I love both Oh dear....HELP!"
See? That's what. My brain keeps me from going for the gusto. Maybe if I put it out there... someone will say the right thing to clear up my questions? I should definitely do more praying about it. I should definitely ask Jesus for more guidance. He's wise. If anyone lacks wisdom, let them ask for it. Right?
Get your fashion on
<3 Jana Faith <3