Today we talked about the third part of the Magic Triad: Soft Touches. If you're not a teacher or a parent - it could sound like we're using voodoo or some other creepiness. The Magic Triad is part of the
Great Expectations
program. It's a positive approach to discipline in schools and I really like it!
Okay - the Magic Triad is: smile, kind words, and soft touches. We read the book The Kissing Hand.
Love the sweetness of the story and the special relationship between the mommy and her son.... darling.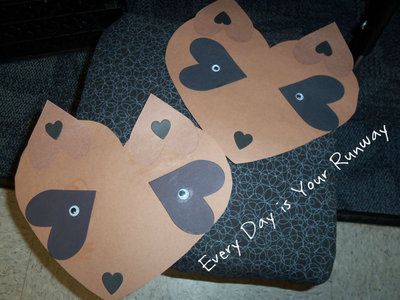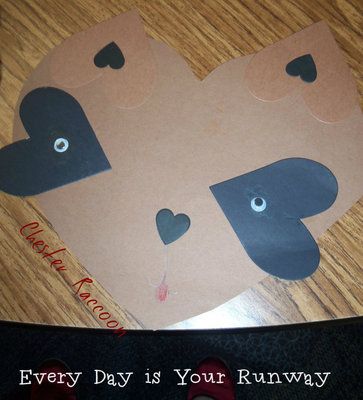 I love how even though I showed them how to do it - each little Raccoon has it's own personality. Gotta love first grade sweeties! Seriously, 3 days later and I'm crazy about my kiddos. I want to be the best teacher I can be and make lots of memories and help my kids learn all they need to know.
Finally... I got around to taking that picture. I LOVE my first grade teammate. She is AMAZING! The very best blessing sent from God. Seriously - she's my teaching soulmate. I don't know how I'd function without her and I hope I never have to find out. It's like we take turns taking care of each other. She remembers stuff that I forget and I think of projects we can do together. We're the perfect match. Plus, outside of teaching, she's a special friend and prayer buddy. Love that!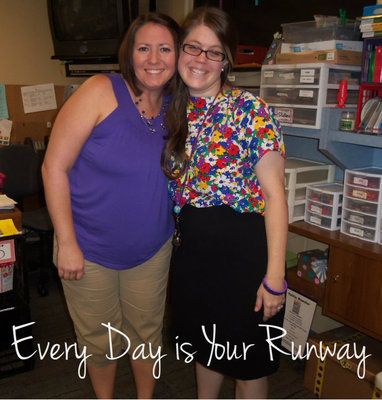 On a fashionable note - this is one of my FAVORITE shirts I own. I bought it at a thrift store for 50 cents! Can you believe it?! I seriously love to wear it. Black skirt - super dressy. Dark skinny jeans - classic and chic. Definitely a favorite! You bet your sweet bippy I sat in the floor in my black skirt today too! Don't tell me teachers can't dress up... although my makeup left a little to be desired by the time this photo was taken.


Get your fashion on and enjoy life!