I'm linking up with Bonnie over at
Life of Bon
. She says we can pretend we're the Boss of Everything and write about what it'd be like if we really were.
If I were the boss of everything-
Parents would read to their kids from the time they were in the womb until the kids want them stop.
People could eat without feeling guilty. Like - eat what you want - candy, carrots, broccoli, smarties, chocolate cake. Whatever.

Reading would be easy to learn and kids and grownups wouldn't have dyslexia.
No one would ever have acne again.

And while we're at it - you can have whatever color of hair you want. (You can't see it well but I have pink hair here... *Le sigh* the good ole days)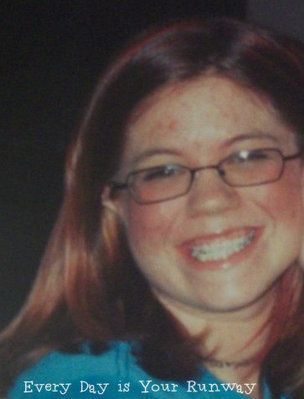 No one would be homeless.

Nothing would ever stink. I hate coming home to an unidentifiable stinkle.

People would love and like each other.
No one would judge anyone on their tattoos or piercings or lack thereof. Which would mean I could get my nose pierced and it wouldn't be unprofessional.

Laundry would fold and hang itself - a la Mary Poppins


Everyone would have to be honest. And if they weren't - it'd be like, "Liar Liar, your pants are on fire!"
People would fall in love and make it work until death do them part. Because people would treat each other they way they want to be treated. And we'd all be happy. It wouldn't be a theoretical Golden Rule. It'd be reality.
Lastly, since I kinda loathe mornings - the world would start after 10 a.m. It'd be a happy medium for the early birds and the night owls.
Get your fashion on