Hey people, I'm well rounded and I've got a song for it all!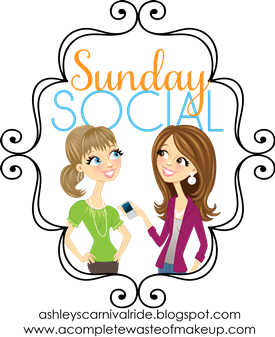 Welcome to this weeks' SUNDAY SOCIAL! Where the questions and answers are all about FOOD! Yummers. I do love to eat!

If you could only eat one thing for the rest of your life, what would it be?
Chicken. Definitely definitely chicken. I have another song to describe my love for chicken. It's pretty accurate. Seriously - this song - funny & oh so true!
What's your guilty pleasure/comfort food?
Any time I am sick I want Blue Bell Homemade Vanilla ice cream or Cheetos.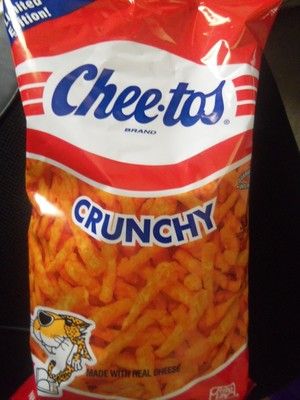 (retro Cheetos we got earlier this summer)
Guilty pleasure food just sounds weird. I eat without guilt most of the time.
What's the weirdest/craziest thing you've ever eaten?
Once, at the fair, I ate alligator on a stick. Super chewy chicken. I've also eaten calamari, which are baby squid, I think. And.... I ate some sushi from Wal-Mart. High class lady right here.
Lastly, when I was a little girl, about three years old, I was really, really, REALLY sick. Dehydrated sick. My precious grandma Jessie made me some chicken noodle soup. I remember thinking that stuff was disgusting. My parents asked me what would make it taste better.... my response: Cheetos. So after putting Cheetos in my chicken noodle soup, I ate it. Kids. *shaking my head*
What foods do you avoid at all costs?
I'm not a real big Asian food fan. I don't know that there's anything I avoid at all costs, per se. My older brother and I had a game growing up called, "I'll eat it if you do" and so I may have lost some of my fear. I ate a pickled onion that was NAST-ay. I'd avoid that like the plague.
What meal reminds you of your childhood?
My momma makes some dang good burritos. Like, they are ah-mazing. Salivating right now just thinking of them. Also, my dad had a barbecue restaurant when I was growing up and a "daddy special" makes me think of growing up at the bbq shop after school. Oooooh.... and dad also makes some bombtastic country style ribs. Shooooooot..... I'm getting hongry!
Share one of your favorite recipes and the story behind it.
My momma taught me how to fry chicken. Easy.
1. Put oil in a skillet to warm
2. While oil is warming, coat chicken in eggs, then dip in flour/Lawry's salt/pepper mix
3. Put chicken in warmed oil and listen to it sizzle.

YUM! It's always easier for me show someone how to fry chicken. I've taught a couple of my friends how to fry chicken. Super easy and super delicious. And with that grease, probably the reason the south's population is a bit larger around their midsection? ... whoops. Put some green beans with it and a healthy salad to balance out all those saturated fats. Or whatever. I don't know. I'm making crap up now. Haha.


Get your fashion on and eat something dipped in ranch!