I'm a sucker for all things apple - aka all things teacher. Silly thing is... I'm not a real big fan of eating apples but I sure think they're cute. Super
kawaii
- means super cute in Japanese!
Recently, I saw another blogger wearing a cute apple pin. I began my search in thrift stores and realized, "Hey, I'm crafty. I'll make one!" And thus, the following tutorial.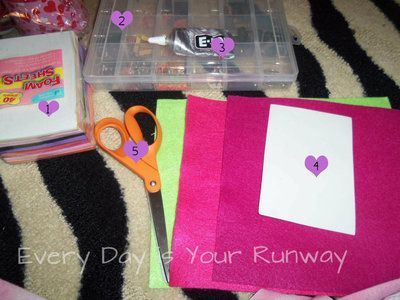 Foam Sheets - purchased at the Dollar Tree
Craft box - with pin backs - you can get some here
E 600 Glue - it's amazing - get it here
Multi colored felt - I got mine in the craft section of Wal-Mart
Fabric Scissors

First, I googled "cute apple". I already had an idea in my mind - sorta but I needed some inspiration. So - that being said, I cut out the following shape.
I knew I wanted my apple to have a face. So I cut tiny black circles for eyes and a thin curve of black felt for a smile. I cut tiny pink circles for rosy cheeks, cause fruits have faces, doncha know? Lastly, I cut out a brown stem. That's what our first grade teachers taught us is right. ;o)

Something about his shape is wonky... he needs a little fixin'.





Add an "apple bottom" divot and a leaf. Glue this little cutie to some white craft foam to stabilize.

Glue your pin back

wah-lah! ta-da! twinkle! and other sparkle-tastic sounds!




Isn't he so stinkin' cute?! I pretty much love it... I can wear it on my teachery cardigans. I can attach it to to a headband. I can also wear it as a hair accessory like this cool lady did!

What do you think?
Get yo' CRAFTY fashion on!

Linking up at the wonderful Classy Clutter for Spotlight Saturday this week too. If you've never checked them out, you really should. They've got GREAT ideas and they're DIYers.