My girl Gwen always be lookin' goooooood! Seriously though, she is one of my favorites. I've always liked her style and this post is my effort to "copy" her style.


Here's the semi-inspiration

She's one of the few who rocks harem pants and I love her for it!
She's always doing some sort of twists with her hair. Whether it's
Vintage Victory Rolls
or random, sporadic twists - her hair is the bomb!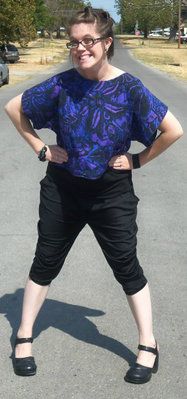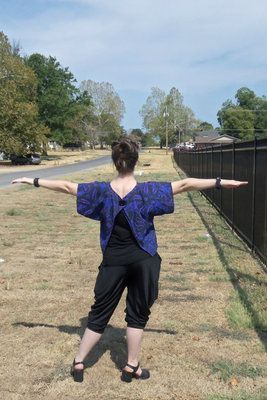 Black Cami- Walmart
Purple and Black Shirt- Thrifted
Harem Pants - eBay
Shoes -Thrifted
Earrings - Betsey Johnson via eBay
Bracelets - Dollar Jewelry store
Pale is the new tan, so check out those legggggs!
Silliness Outake:


I got to go to dinner and go thrifting with my gorgeous momma.We laughed and acted silly. Shopped and talked. Had fun and shared. I am so thankful to have the momma I do.
Who can find a virtuous woman? She is far more precious than jewels... Strength and honor are her clothing, and she can laugh at the time to come. She opens her mouth with wisdom, and loving instruction is on her tongue. She watches over the activities of her household and is never idle. Her sons rise up and call her blessed. He husband also praises her: Many women are capable, but you surpass them all! Charm is deceptive and beauty is fleeting, but a woman who fears the Lord will be praised. ~Proverbs 31:10, 25-30
I hope you enjoyed! Who's your style icon? Whose style do you enjoy? If you could shop with one celebrity - if that's your thing - who would you choose? Gwen is definitely in my top 5.

Get your fashion on